STK-RPS-1005PS Redundant Power Supply
Extreme Redundant Power Supplies (RPS) do not support the ability for the RPS to be connected to an operational switch. Connecting an RPS to an operational switch can have an adverse effect on the switch. It is best practice that both the switch and the RPS be powered down prior to cabling them together. Once the cabling is completed, turn on the RPS, then turn on the switch.
The STK-RPS-1005PS provides load sharing, backup, or additive PoE power to some Extreme Networks 802.3at PoE-compliant stackable switch models. If the switch loses power from its internal power supply, the STK-RPS-1005PS can provide up to 1005 W maximum operating power (180 W system power and 740 W PoE power) to support switch operation and the 55 VDC necessary to support 55 VDC/data connections to powered devices.
The power supply ships with the following:
AC power cable
RPS cable
Four rubber feet (for flat surface installation)
The STK-RPS-1005PS is compatible with the ExtremeSwitching X440-G2-48p-10GE4 switch.

STK-RPS-1005PS Front Panel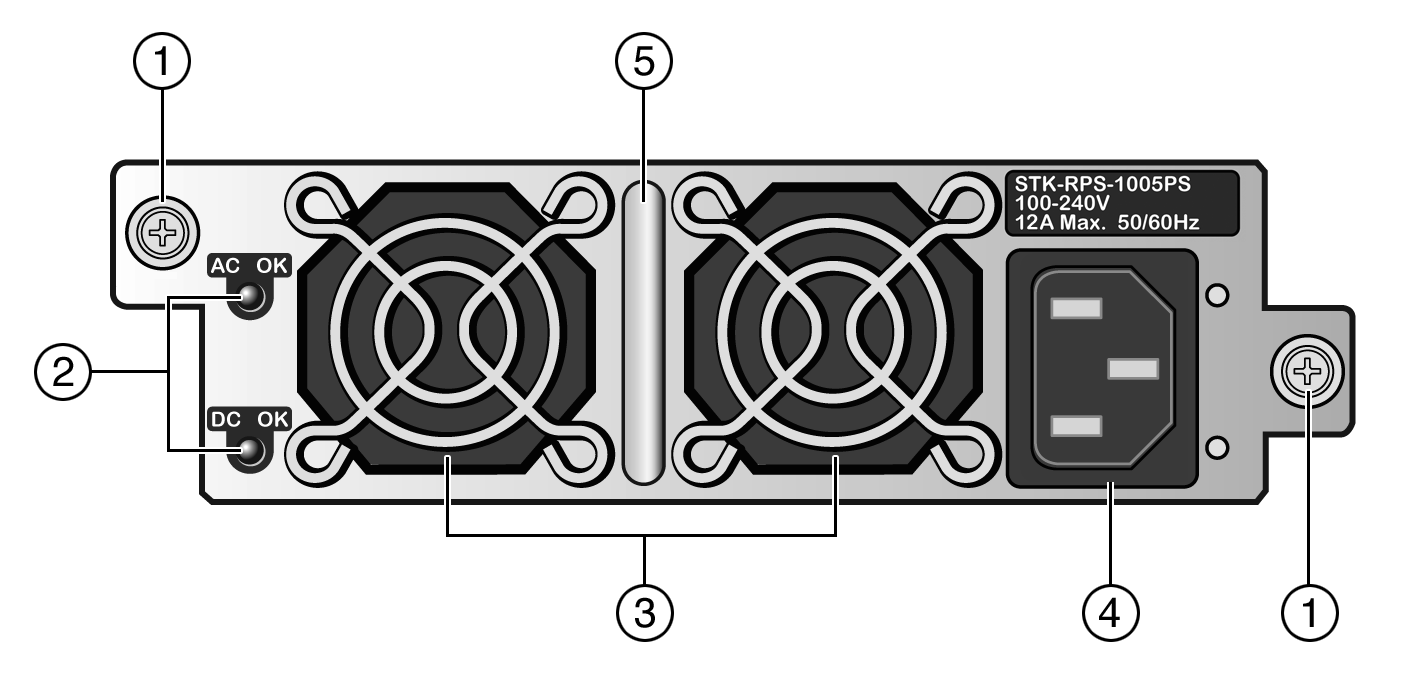 | | |
| --- | --- |
| 1 = Captive screws | 4 = AC power input connector |
| 2 = Status LEDs | 5 = Handle |
| 3 = Fans | |

STK-RPS-1005PS Rear Panel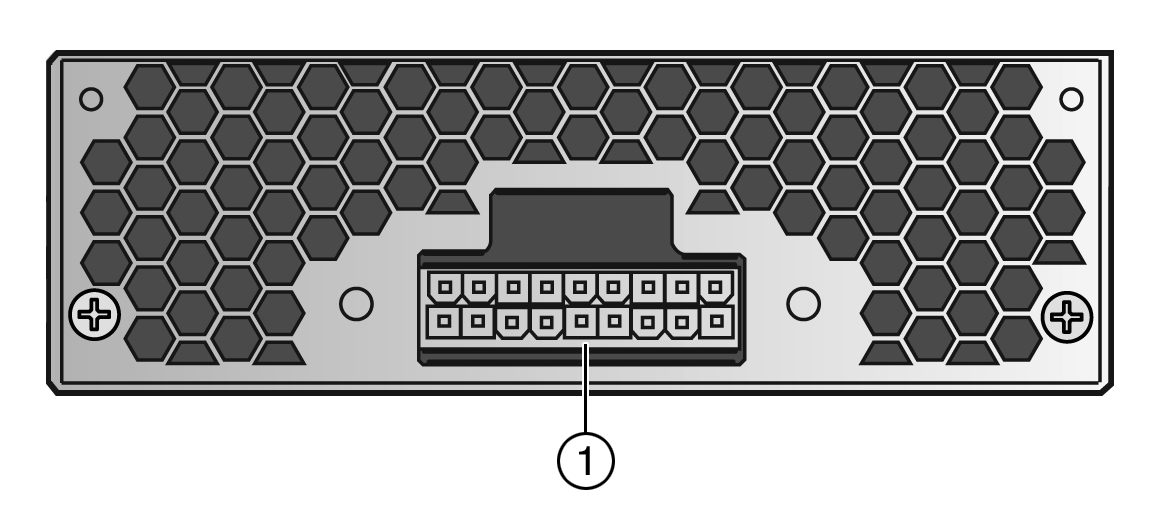 | | |
| --- | --- |
| 1 = 18-pin Redundant Power Supply connector | |

STK-RPS-1005PS LED Status Definitions
LED
LED Color
Status
AC OK
Green
AC input within operational range
Off
No AC voltage or AC voltage is outside the operational range
DC OK
Green
Power supply successfully providing 55 VDC to the system
Off
Power supply malfunctioning
For technical specifications, including pin locations and functions, see STK-RPS-1005PS Redundant Power Supply Technical Specifications.