Navigation Menu
The navigation menu is on the top of the web interface. The navigation menu contains a list of various device features. The main items in the navigation menu can be expanded to view all the components under a specific feature, or retracted to hide the feature's components.
The navigation menu consists of a combination of main feature menus, submenus, and configuration and status pages. Click the feature menu, such as System or Switching, to view the options in that menu. Each menu contains submenus, HTML pages, or a combination of both. Navigation Menu View shows an example of a feature menu (Switching), submenu (VLAN), and the active page in the navigation menu (Port Configuration).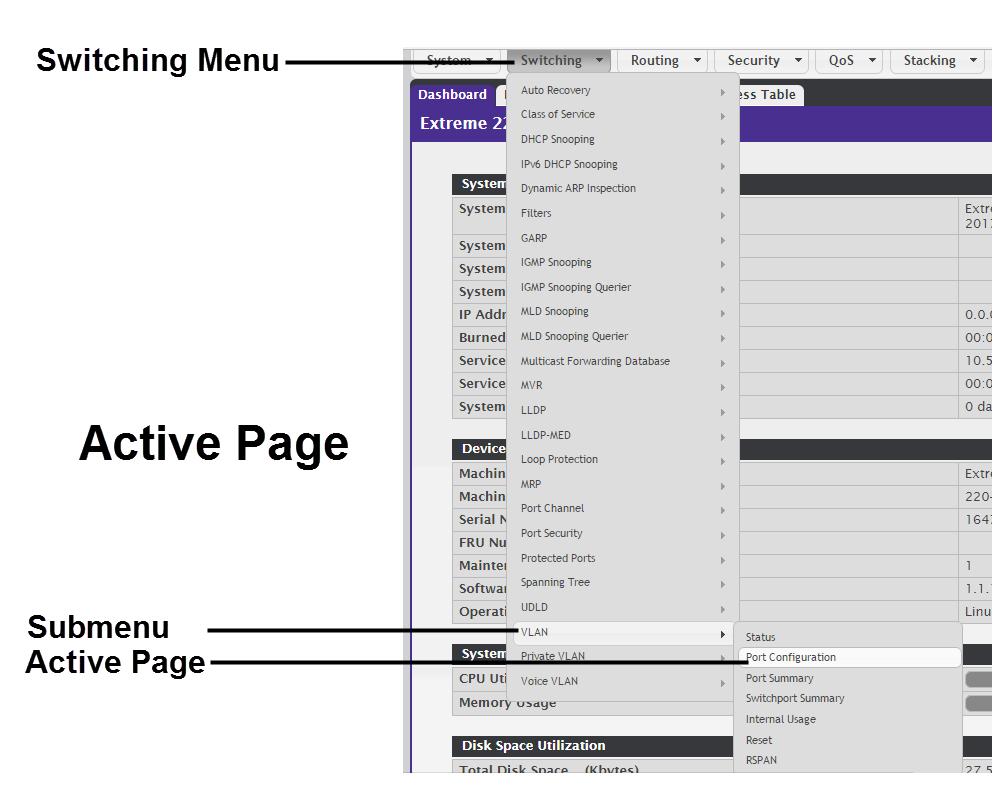 When you click a menu or submenu, the color turns from gray to red, the menu expands to show its contents, and the arrow on the right side of the menu rotates. If you click a page under a menu or submenu, a new window opens in the main frame.